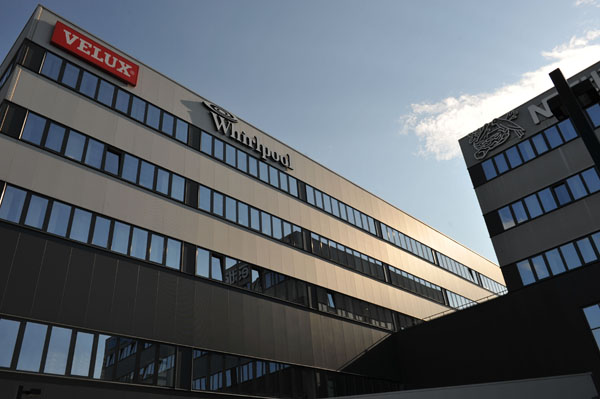 Recro Business Center is situated in the heart of Novi Zagreb, in Većeslav Holjevac Avenue, a fast street connecting Glavni kolodvor (Main Railway Station) which is in the center of the city, to Zagreb bypass and the airport.
Recro business center offers fully equipped business spaces designed according to the highest standards. The offices are modularly organized and adjustable to meet the needs of every tenant. The logistic center Is located on the ground floor, at the back side of the building. The renters who use the office units can also benefit from renting a small storage space. In addition to flexibility, the high quality construction and excellent road links, the great advantage of Recro Business Center is its own parking lot with 380 parking places which are free of charge for our tenants and their guests.
The main entrance to the Recro Business Center has been extended by the stone portal done by the artist Ivan Sikavica.